Come Join Us!
We've got a bushel of Harvest Fun for Everyone!
Our weekend dates are October 22, 23, 29, & 30.
Open from 11:00am to 5:00pm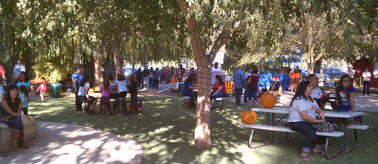 WEEKEND PUMPKIN PATCH Free admission includes:
• Our very shady midway with great food and picnic tables.
• The Pumpkin Patch • Music
• Photo Opportunities
• Straw Bale Maze
• Corn Kernel Pit
• Children's Entertainment


---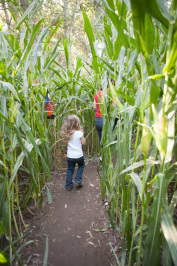 Tickets available for:
FUN-FILLED FOREST WITH MINI CORN MAZE
BILLY BOB'S HAYRIDES
Forest or Hayride tickets, $6 each or $10 combo for both.
Ages 2 and younger are free
---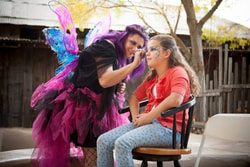 Vendors each priced individually:
Pumpkins!
Face Painters.
Balloon Creations.
Pony Rides.
And More!

---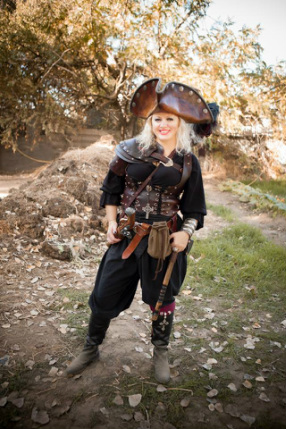 The Fun Filled Forest with Corn Maze Venture on foot into the famous Forest where you will see nature at it's spookiest in the twists and turns. Enchanting characters live throughout to interact with along the way.
Then wee ones can trek their way through the kid sized Corn Maze trail after emerging from the forest.


---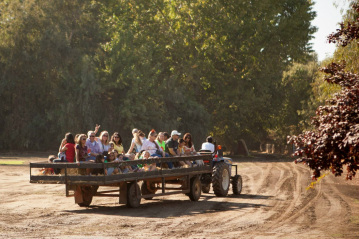 Hayrides! Billy Bob's tractor pulled Hayrides go past the outlands of Pumpkin Grove where folks can see his wonderful world of Halloween fun. The characters love to visit with little hayriders as they travel by.

---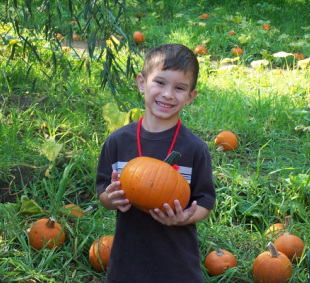 The Pumpkin Patch Choose the perfect pumpkin to take home right from the pumpkin patch. We grow some and we add some so there are lots to choose from.

---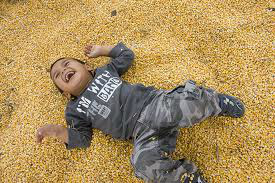 Corn Kernel Pit Kids and adults all love playing in a pit full of Corn Kernels (seeds). It's an experience not soon forgotten complete with sand toys.
---
Picnic Play Time Enjoy The Grove's Shady Midway with picnic tables, play areas, photo stages and lots of Halloween and harvest decor. Concessions and vendors await your arrival.